"Teach your child it is ok to lose"
3 min read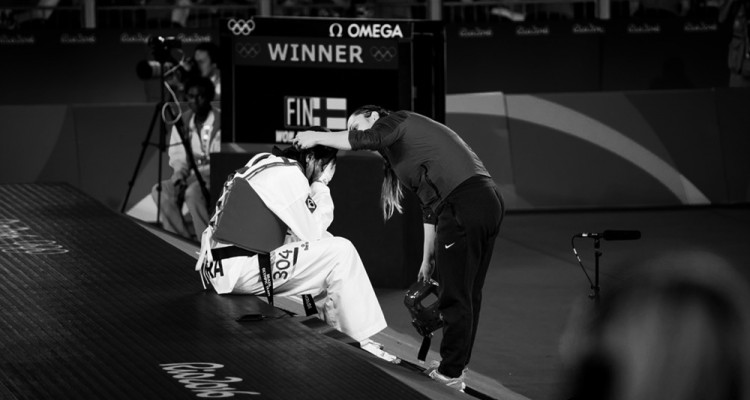 They have not become 4 years old and they take english lessons. They have ballet or martial arts classes two-three times a week. Between them they take tennis, computer or swimming lessons. At nursery school they already are children prodigies. They learn writing and reading during the first two months. Because there are many teachers. Not only in the morning. At noon mothers and fathers take action and in the afternoons the grandparents. "Come and show me what you have learned today".

When they receive their first A grades at primary school a party is thrown. Kisses. Bravo. Hugs. Calls to all the family, at home and abroad. "He/She aces". And as much as they ace, they are pulled apart. Here comes the second foreign language. Here come the private maths lessons as well. "Why are you lazy? Have you finished your homework? What do you mean saying that you are bored to go to the piano class?"
Drama starts when they accidentally receive a B grade. And before getting out of school, the nightmare question for any student is asked: "What grades did the other kids receive? Why did Adamantia receive A grades to all? Is she more clever than you are?" Of course, this grades report disappears. The television is locked. The playground is forbidden. Such as the phone calls to the little girl opposite the street. In some excessive (or not so?) cases the white, yellow and red little butterflies Alice saw after being slapped in the face make their appearance.
The kids of perfection do not attend the school excursions. They stay home to study. If they take bad grades in a test by chance, they cry. They are ashamed to watch their teachers into the eyes and the blush when other kids talk to them. They are not part of a big company. And in most of the intermissions they are usually alone. Heads down. You can understand them even by their clothes. Or their haircut. The kids of perfection do not hang out on Saturdays. Not even for a walk. 
And they are 14, 15, 16 years old. These children will get into universities in a few years. And as the system goes, they will probably leave home. They will change city. They will change their lives. What will be the weapons in their hands? Books? Pointe shoes? Or the Pythagorean Theorem?
And some of them will get tired before the end. They will break apart. Just because they have not learned how to handle exam stress. Or the possibility of failure. Or they will simply get bored, after all. They are children.
Mum. There are humans opposite you. Little. But humans
Yes. Teach your child to be a fighter. Move them away of laziness. Accouter them with all the necessary stuff. But the necessary. Only. For everything else they have all lifetime, to choose what to learn and what not. Get them out of their room. Hold their hand. Show them the world. Teach them to play. With other children. Many children. Boys. Girls. Teach them to be carefree. Do you remember this? Show them confidence. The most important things are those to be learned out of school. Personalities need sidewalk to get seared.
And something more.
Teach them it is ok to lose. How? Let them lose. And cope with the consequences. Defeat is a necessary part of winning. Do not ask your kid to be perfect. Just hope (and you have to try hard for it) they will be able to cope with the fact that they are not perfect.
P.S. This requires guts. And I do not always have them.
Source: Tkdmag.gr (Article edit: Claire Tzortzaki)