Cyprus battle back to win Europe Group IV
3 min read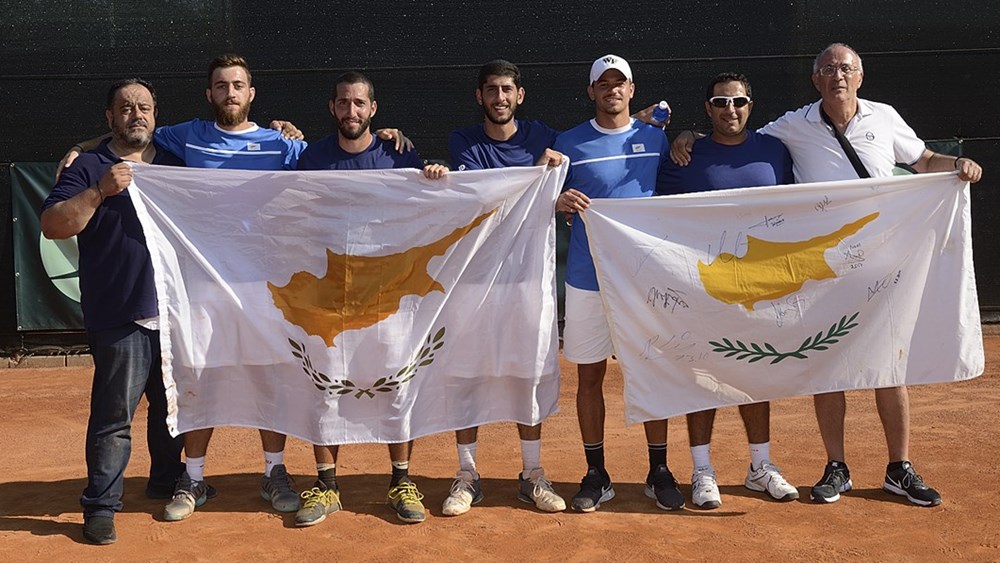 Cyprus 2-1 Ireland
Cyprus came from 1-0 down to beat Ireland in a tightly contested affair which saw the overall winner decided in a third-match tiebreak.
This was their first time competing in Group IV since 2001 and the Cypriots, who many saw as favourites heading into the event, ruthlessly dispatched anyone in their path, racking up a series of 3-0 victories to top Pool A undefeated and without dropping a single match.
Their Irish opponents, meanwhile, experienced a similar run of results leading up to the final – only dropping a single match against hosts San Marino.
The result means that Cyprus finished in first position while Ireland's time at Europe IV concluded with a second-place finish.
Liechtenstein 3-0 Malta
This was the second meeting between these two nations who last met the previous year in 2018, when Liechtenstein ran out 2-1 winners, clinching victory in the deciding set of a three-match contest.
However, this time the meeting was much more in the Liechtensteiner's favour, with comfortable wins for Timo Kranz and Vital Flurin Leuch in their respective singles matches, before the two combined forces to take the doubles as well.
The victory means that Liechtenstein comes away from their time in San Marino with a 3 place finish, with Malta in the fourth spot.
Iceland 3-0 San Marino
Iceland vs San Marino saw a match-up between two nations who have met a total of nine times in the history of the Davis Cup, with Iceland coming out on top on seven occasions.
Prior to this fixture, both nations had won their two most recent fixtures and the Sammarinese will have taken further confidence from being backed by a home crowd. However, the Icelandic's proved to be an unstoppable force on the day, recording a straight 3-0 victory with straight sets wins in each match.
Of course, the main talking point from San Marino's journey came in the form of their player-captain Domenico Vicini who, aged 47 years and 318 days old, became the oldest player to win a Davis Cup singles match in the history of the competition. Vicini then went on to break his own record the very next day with a victory over Eric Cervos Noguer of Andorra.
The play-off result sees Iceland finish in fifth place while San Marino's campaign as hosts draws to a close with them in 6th position.
Armenia 3-0 Kosovo
Kosovo headed into their second-ever clash with Armenia buoyed by the fact that, just the day before, they had recorded their first ever Davis Cup victory. The Kosovans fought back from a match down to defeat Andorra 2-1 on a historic day for Kosovo tennis.
However, the play-off match versus Armenia proved a step too far, with the Armenians too strong for their opposition and running out comfortable 3-0 winners. The result meant that Armenia finished the group with three victories from five matches, their most successful campaign since 2010.
The play-off result meant that Armenia finished in 7 place in Europe Group IV and Kosovo in 8th.
Albania 2-1 Andorra
Albania claimed their only win of their Europe Group IV campaign thanks to a walkover victory against Andorra. With the scores tied at one match all after the singles, Albania were handed a walkover for the remaining match. The result meant that Andorra left San Marino without registering a victory, whilst Albania recorded their first since 2017.
The result of this play-off match means that Albania ended their campaign in 9th place while Andorra finished 10th.
Source: ITF